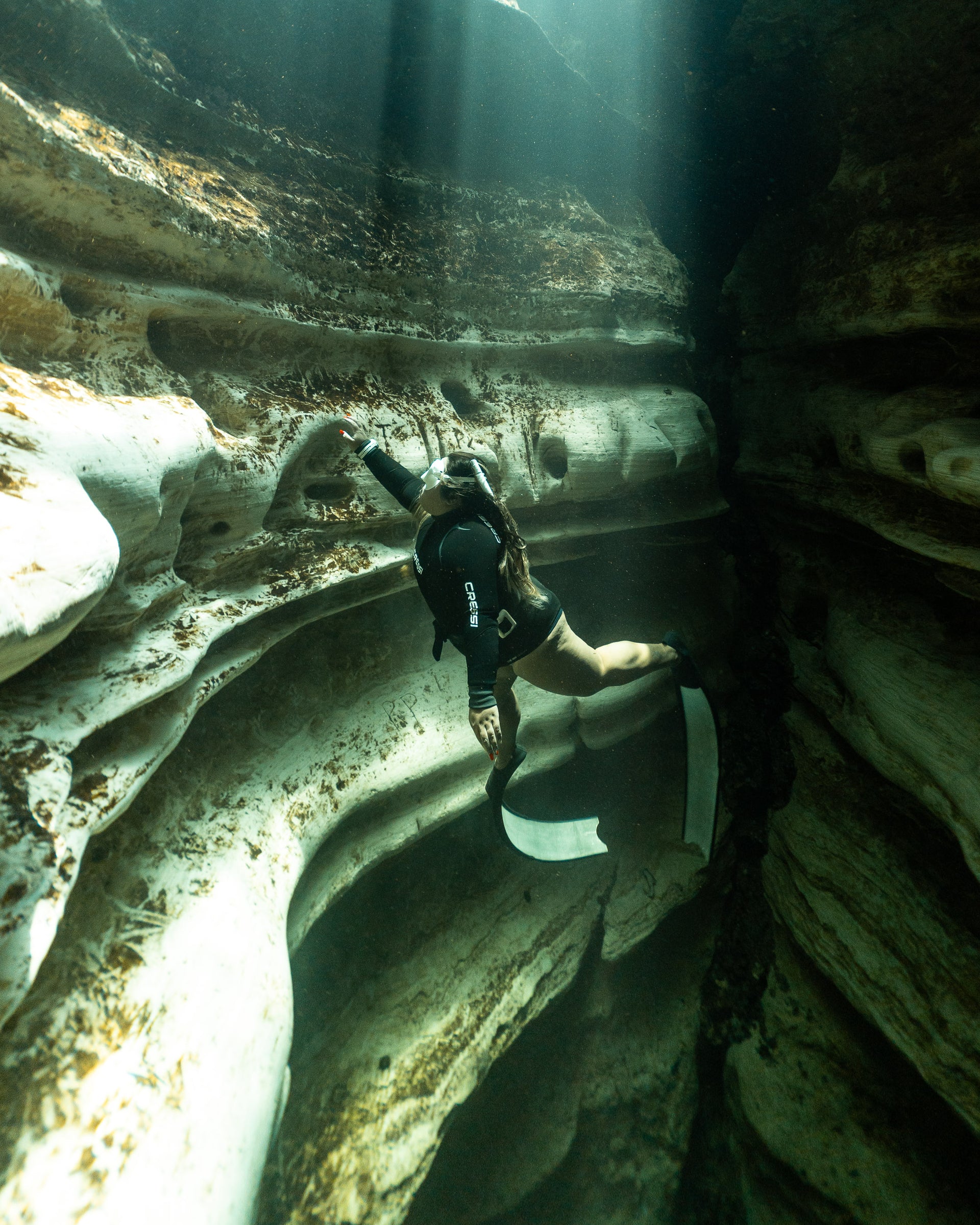 Pushing limits as a Freediver
Freediving is already a challenging sport as it is without any breathing apparatus. As it can be exhilarating and rewarding, there are risks involved when pushing your limits too far. It's essential to receive proper training and learning safety guidelines to prevent these common risk of injuries:
Barotrauma- This occurs when the pressure changes underwater affect the body, particularly the ears and sinuses. Failure to equalize the pressure during descent or ascent can lead to ear barotrauma, which can result in ear pain, hearing loss, or even eardrum rupture.
Lung Barotrauma- Freedivers must equalize their lungs as they descend and ascend. Failure to do so can result in lung barotrauma, which includes conditions like pneumothorax (collapsed lung) or arterial gas embolism, where air bubbles enter the bloodstream.
Shallow Water Blackout- These occur when freedivers hold their breath for extended periods while ascending to the surface. Shallow water blackouts can lead to loss of consciousness near the surface, making it difficult to receive timely assistance.
Overexertion- Pushing one's physical limits or diving beyond their current skill level can lead to exhaustion, muscle cramps, and other physical injuries. 
Dive with a buddy, dive within your limits and dive for fun! 
💦 Dive into our Basic Freediver course this season!