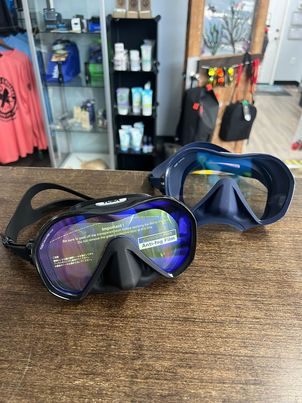 Tusa's Anti Fog Film
Fully Stocked! $14.99
This anti-fog film will keep your favorite mask fog-free while diving underwater. Made with long-lasting durable material, this film can be installed easily on any 2-window mask, or single window mask and is reusable with proper care.
*Key tips If you get any sort of bubbles in the film: Simply Remove and rinse with hot water, let it air dry without touching the sticky part and reapply inside the mask. 
✨Stop by the shop to pick up yours! 
You can also shop online on our website under "Masks Accessories"